The new Jätkäsaari city district, right next to downtown Helsinki, is being built on land formerly occupied by the city's cargo harbor. The district relying on a dense block based urban structure is split in two by a meandering park and surrounded by water on three sides. The lively new district combines housing, office space and leisure functions with a passenger ferry terminal. The Ahdinallas area between the new ferry terminal and residential blocks will be among the last ones to be completed.
The stepped 13-story-tall mixed-use building Kirjo is to be located at the end of the Ahdinallas basin, right by a future beach and with views towards the open seas. The building formed of three stacked volumes will include a hotel, office space, retail space, sports facilities, restaurant space, two public terraces and an underground parking garage. Combining the different functions into one entity creates synergies and also allows for the optimal use of each level of the building. The versatility of the functions will also aid in creating lively outdoor areas around the building. All levels can be accessed from the ground floor lobby opening to the Jätkäsaarenkatu street.
The exterior of the building is designed with consideration of the site, the surroundings, the functions housed and ecological aspects. On the side of the street, the glass and aluminum grid facade rises straight up from street level, whereas facing the basin, the three parts of the wavy glass facade are all different from each other. The other two facades only have a limited number of window openings and other detailing.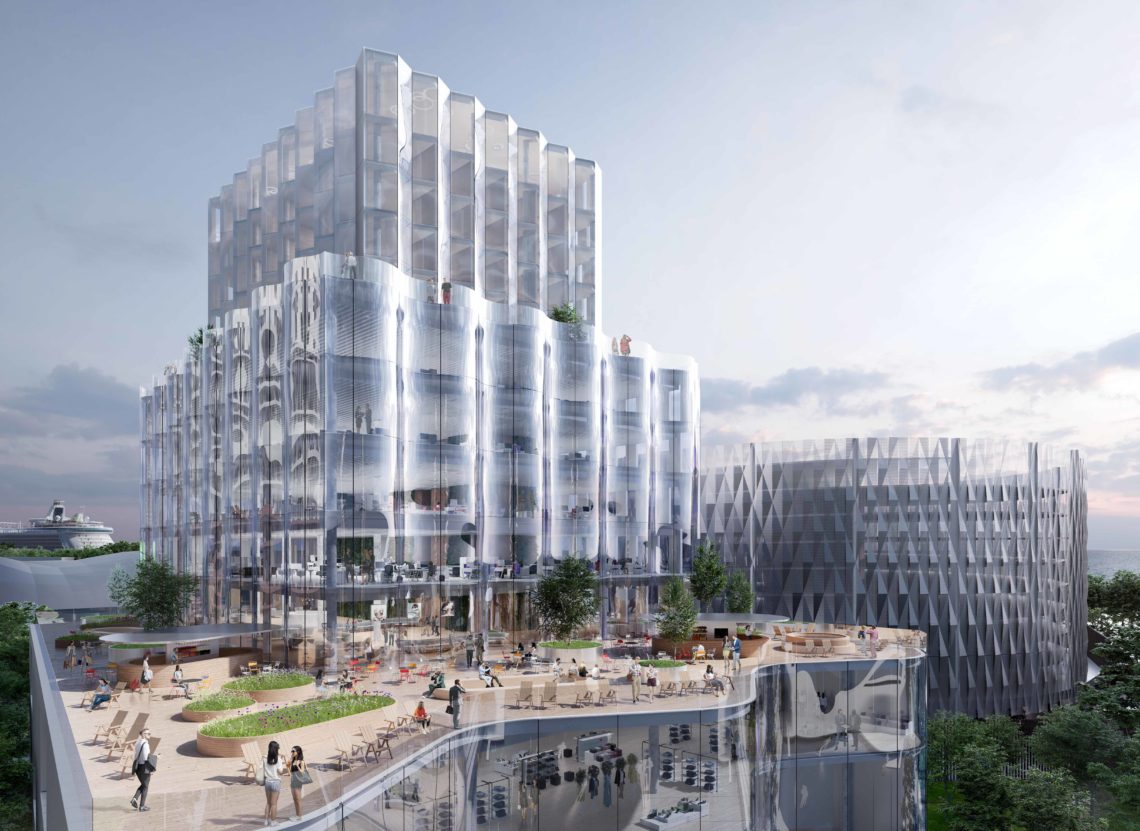 Terrace opening towards the basin